#1 Selling Magnetic Lash Kits
STUNNING LASHES AT HOME IN UNDER 2 MINUTES
STUNNING LASHES AT HOME IN UNDER 2 MINUTES
No Harsh Chemicals, 100% safe to skin


No Messy Glue, they just get attached


100% Cruelty Free, not tested on animals


Rated 4.7/5.0 by 1,000+ happy customers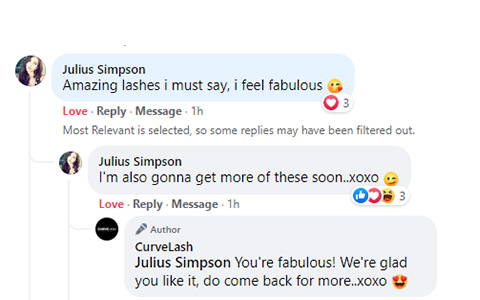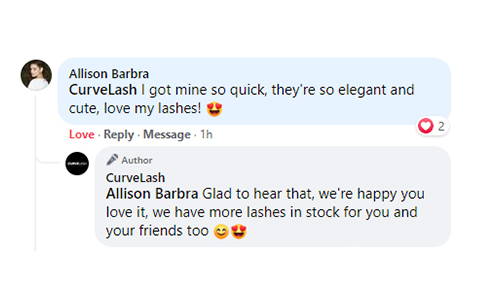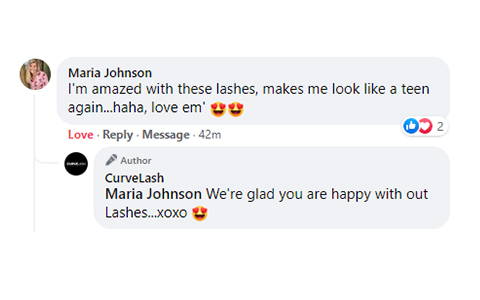 Apply in under 2 minutes, a quick drying liner which is 100% waterproof

Stays up all day, it does not peel off, even in rain and strong wind

Your best value, you're getting 5 pairs of stunning lashes of different sizes reusable of up to 20 times!

5 different styles, you get 5 different styles in one pack making sure you're covered on every occasion

Vegan and 100% cruelty free, our lashes are made with synthetic fibers and are absolutely not tested on any animals.
Very hard to apply, the liner takes ages to dry

Does not last long, peels off and blows away with wind

You don't get what you deserve, most brands are expensive and give you just one pair of lashes and at a much better price, we give you 5 pairs of lashes

Other brands don't give you a mixed set of lashes, at CurveLash, you get 5 for every occasion

Animal fur is used by most brands, lashes are tested on poor animals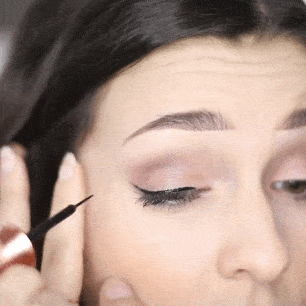 Shake the eyeliner, apply two layers and wait for dry

Tip: You may also use your regular eyeliner, then just put our liner on top along the lash line (this will make your liner last twice as long)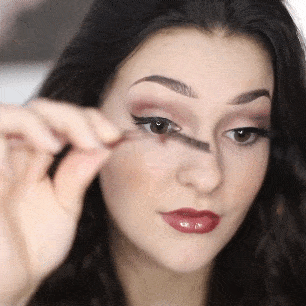 Place your magnetic eyelash on top of the liner starting with the edge which is nearest to your nose first

If you've place it wrong, no problem at all, just peel them off (as in the next step) and try again.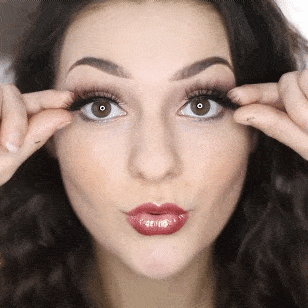 Gently peel off the lashes and remove any excess liner with any waterproof make-up remover

Final step, you can now store the lashes back in the box to use it again, it's reusable for up to 20 times, yay!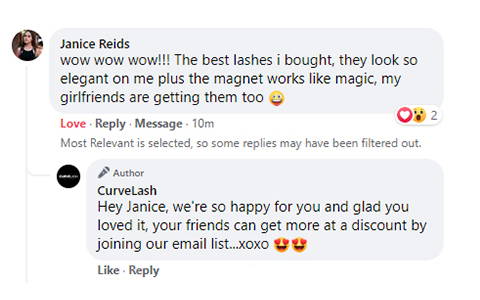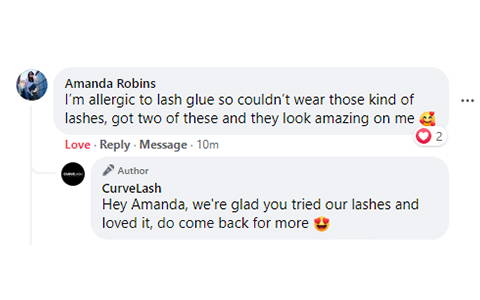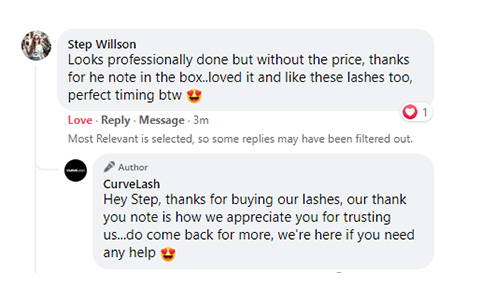 Pick a bundle below and join 1,000s other customers who use our lashes
Rated 4.7/5.0 by 1,126 happy customers
Our Lashes speak for itself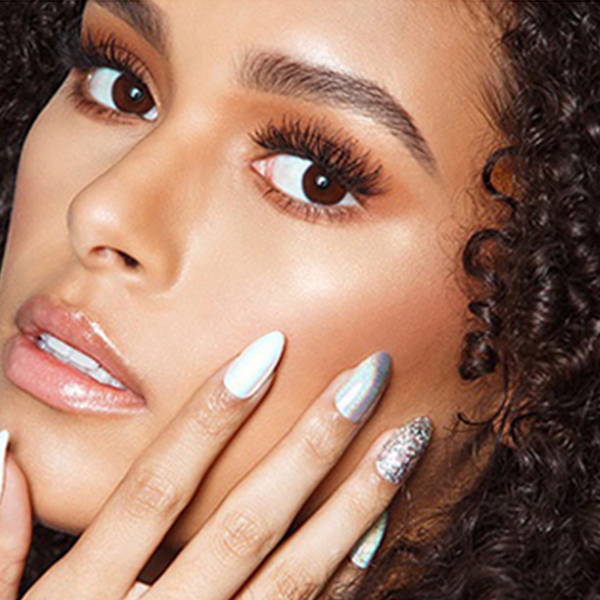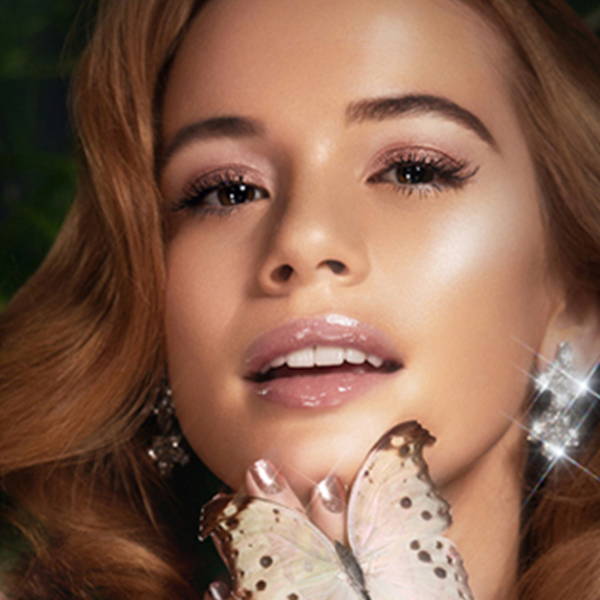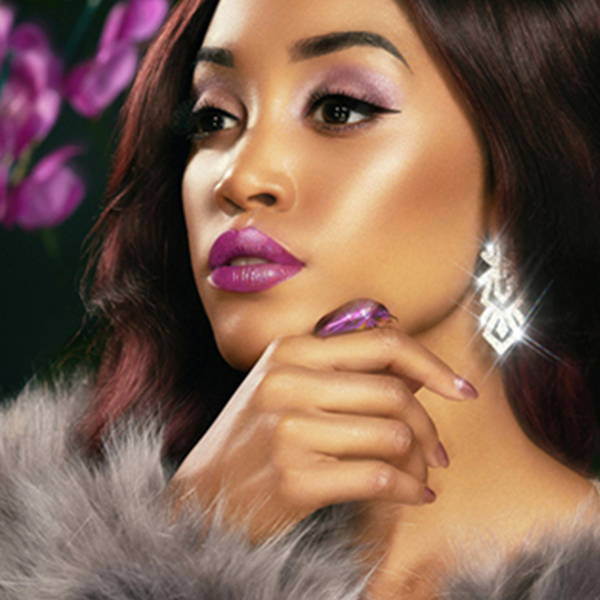 Imagine, your amazing looks!
(5 styles for every occasion)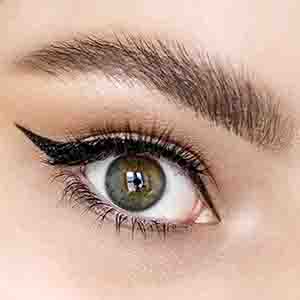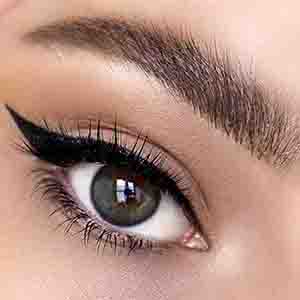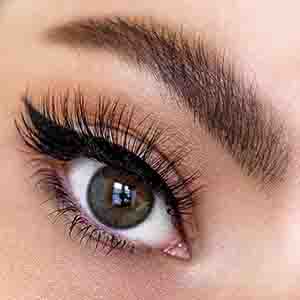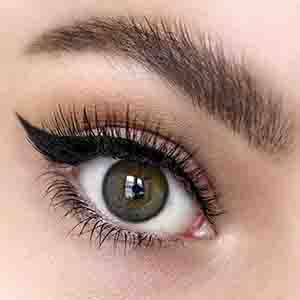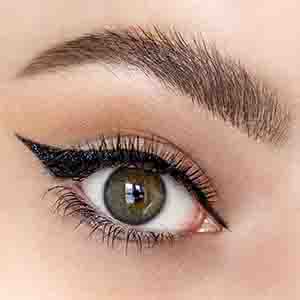 frequently asked questions

Got any specific question? Ask us below these basic questions.
What's included in the package?
5 X Magnetic Lashes (Different Styles)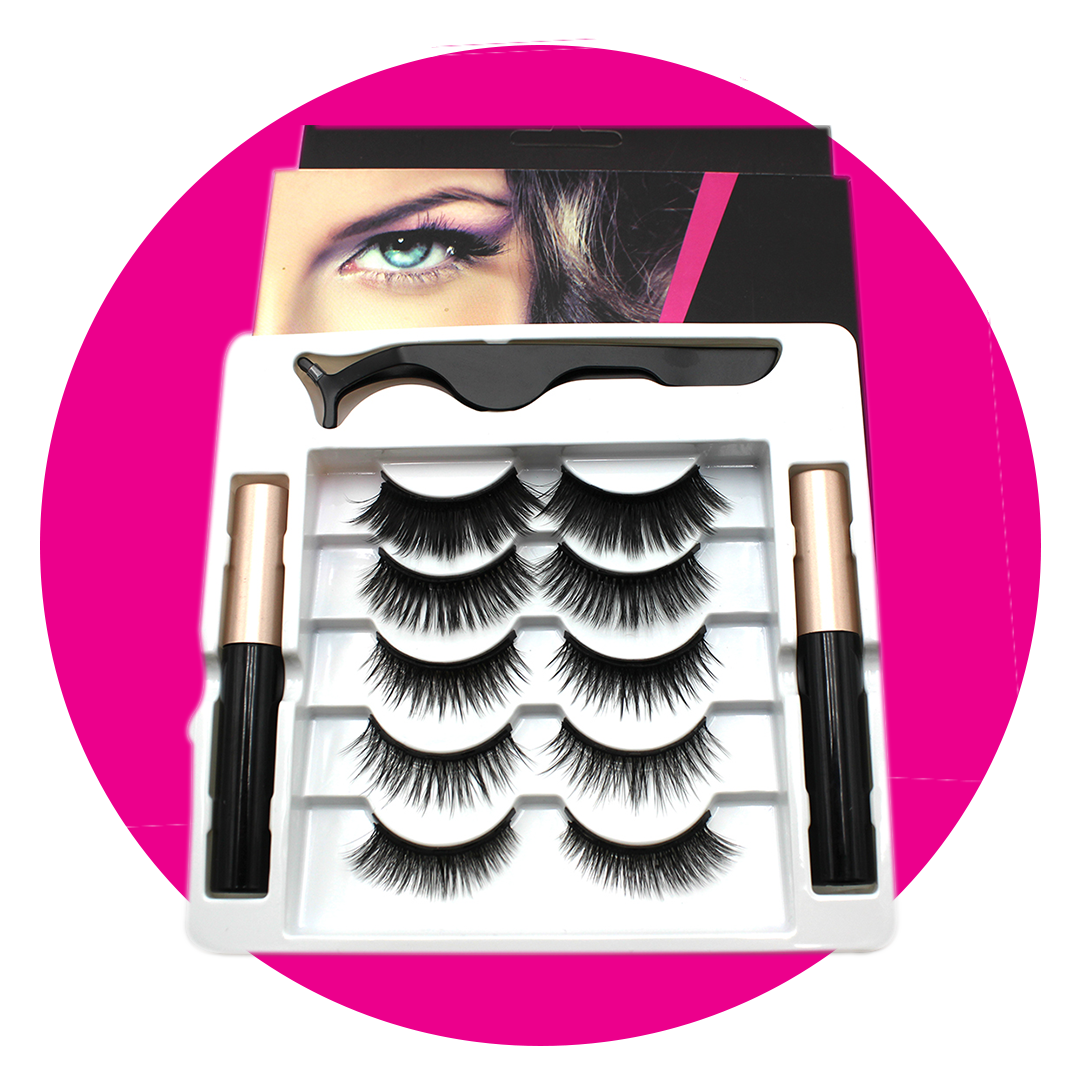 Are the eyelashes reusable? How long do they last?
Our Magnetic Eyelashes stay on all day long! Whether you have a long day at work or just a hectic day, CurveLash has got your back.
Every pair of our lashes is reusable for 20+ times, now that's a real value for money! Just give the lashes a quick clean and wipe off any eyeliner with a waterproof makeup remover (recommended), then use it again and again.
Is it safe to use? What are the lashes made up of?
Yes, our lashes are absolutely safe to use, it's a great alternative for any other glue based lashes. The magnetic eyeliner is like any other regular eyeliner with extremely fine magnetic particles which allow the magnetic lashes to get attached in milliseconds without any sticky glue.
It is made up of: Acrylates Copolymer, Water, Alcohol Denat , Poly(vinyl alcohol), Butylene Glycol, Propylene Glycol, Xanthan gum, Ethylhexylglycerin, Fexenol, Phenoxyethanol and Iron Oxides. Lashes may contain Titanium Dioxide.
Lashes are 100% vegan and are not tested on animals. We use only ingredients that have been extensively tested and proven to be safe to use in cosmetics that are near the eye and are recommended by the FDA for use in eye cosmetics. Magnetic Eyeliner is also CE certified.
My eyes are small, can I trim the lashes?
Yes, you can trim the lashes. Loads of our customers with smaller eyes do this. Just make sure you trim to fit right next to the magnet.
How bad are other glue based lashes?
Honestly, glue based lashes are very bad from your eye, it's one of the most harmful products in the beauty industry, never buy them to avoid permanent damage to your eyes! It has been found to contain sodium dodecylbenzenesulfonate, ethyl cyanoacrylate and parabens. These are eye and skin irritants that in some cases have been shown to cause permanent damage to the eyes.
It not only damages the eye but glue lashes also dry up the applied area and speeds up the ageing process causing wrinkles, CurveLash will avoid all these serious issues and most importantly, prevent wrinkles and prevent your eyes.
I ran out of magnetic eyeliner, where can I get more of it?
Not to worry, you can buy more of the magnetic eyeliner right here at CurveLash. Just click on Magnetic Eyeliner on the main menu of this website and you're ready to go! You can also get a few extras with your initial order.
Ask us anything you want to know about our lashes and we'll send an answer to your email.

NEED AN EXTRA MAGNETIC EYELINER?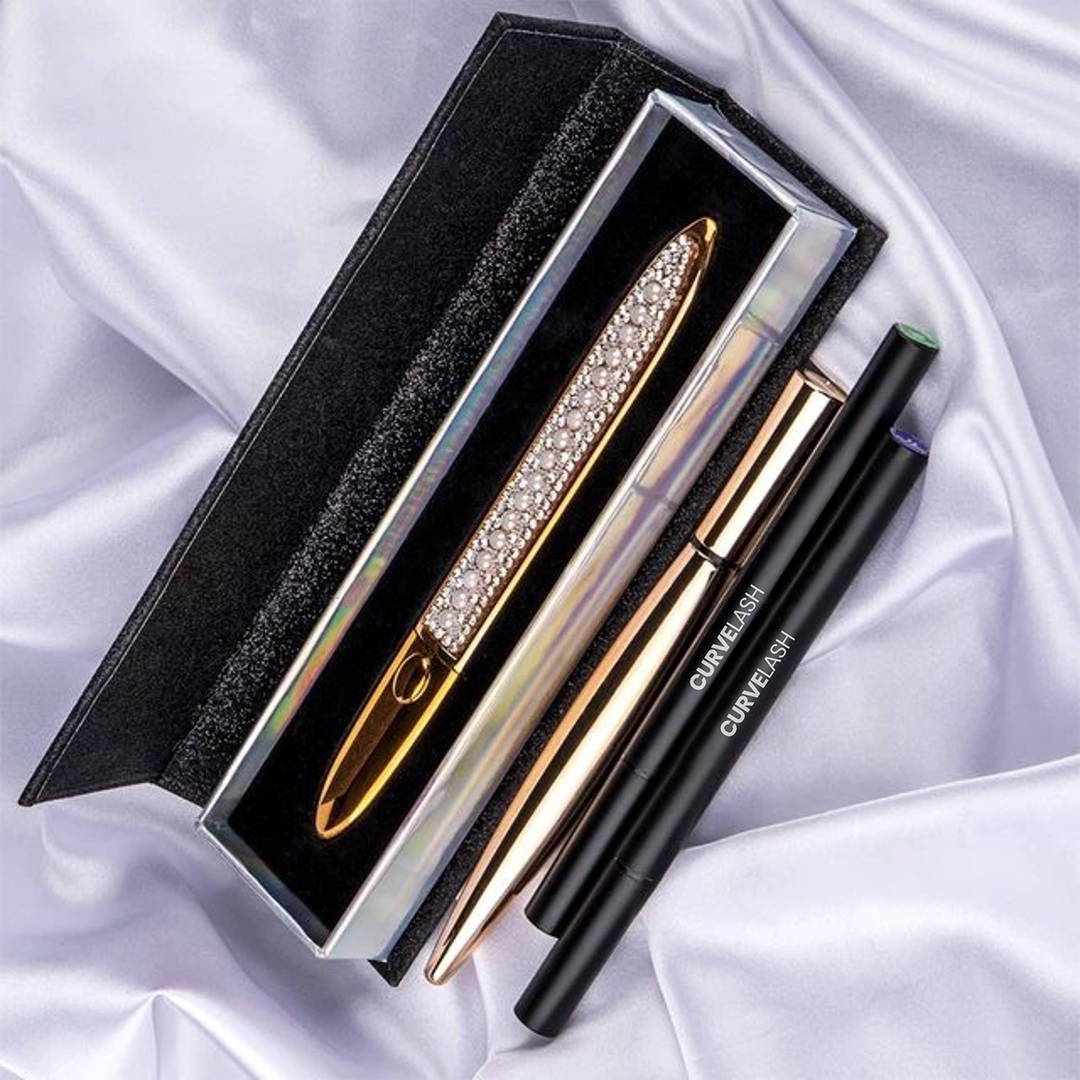 To make sure you don't run out of Magnetic Eyeliners, you might want to grab the Magnetic Eyeliners too, they are safe to your skin, waterproof and packed with elegance.
All orders are usually shipped out within 3 business days. if for any reason our shipment exceeds 3 business days, you will be notified via email. As soon as we ship out your order, you will receive your tracking number and you may track on every step of your order until it reaches your doorstep.
Due to the novel Coronavirus (COVID-19) shipping times may take slightly longer than usual. However, most orders shipped within 7 - 10 business days. If needed, you can always reach out to our friendly team for help who will get back to you on the same day.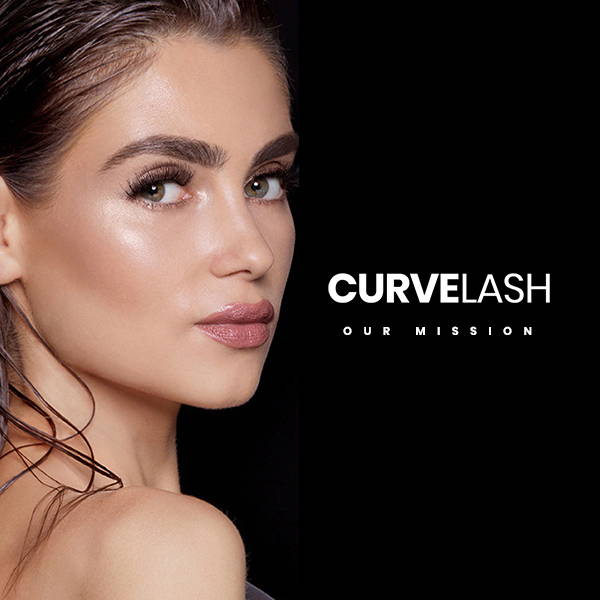 "Our mission is to develop the best Magnetic Eyelash product, cause no unnecessary harm to skin and eyes and use profits from our business to inspire and implement solutions to the current crisis caused by regular glue-based lashes".

Sandra I
Brand Manager, Curvelash USA
Follow us on Instagram: @curvelashofficial